Regardless of age or your place of origin, you will find Cairns to be a mesmerising place. Despite having seen many presidents and top billing A-listers, the town managed to retain its laid-back charm.
If it's your first time in Cairns, here are nine things to see and do for some adrenaline pumping adventure.
Chopper Ride
With so many places to visit and hundreds of tour options, it will be a good idea to get a bird's eye view of the entire region. On your first day in Cairns, it is a good idea to opt for a 45-minute helicopter ride which will cover the Great Barrier Reef, Baron Falls, the northern beaches, and the world heritage listed rain forest.
Go Snorkelling in the Great Barrier Reef

The Great Barrier Reef is one of the most mesmerising places in Australia, and every first timer should spend a day exploring it. There are many trips which take you over different parts of the reef, and if time is not a limitation, then you should take in as many as you can. At Hastings Reef, the water is quite shallow, and you don't need to go too deep which makes it even more charming. The price for a guided snorkelling tour is quite affordable, and you will come across many exotic underwater creatures.
The journey to the Kuranda village in the rainforest is more exciting and enjoyable than the destination itself. This little village is 25 km to the north of Cairns, and the journey combines a steam train ride while going up the ridge and a tranquil ride on a gondola on your way back.
The Kuranda scenic railway has 15 tunnels, 93 curves and many different bridges, making it a remarkable feat of engineering. This railway route opened in 1891, and one can imagine how difficult it may have been given the fact that it was built with hand tools and dynamite.
Then again there is the Skyrail Rainforest Cableway built in 1995 which has become an icon of environment-friendly construction. Although helicopters were used to ferry in the towers, construction workers had to walk to the site for about an hour each side to reduce the impact on the rainforest.
The markets in the Kuranda village are famous where you can get souvenirs like kangaroo backscratchers, and there is also the Rainforestation National Park where you can enjoy the aboriginals dances and Dreamtime walks.
Try the Fresh Seafood
Cairns is a haven for seafood lovers who can enjoy fresh seafood at one of the many picnic areas in the region. There are also oceanfront restaurants with beautiful views, one of which is the Ochre Restaurant where you can relax while watching the reef ships return to the marina
Ballooning Adventure

You can choose between taking a hot air balloon ride over the Atherton Tablelands, a place full of magic or you can also skydive from a plane 14,000 feet above the Great Barrier Reef and then land on the mission beach.
Simply Relax for a Day
If you are looking for a low-cost day spent simply relaxing then you should grab a coffee or ice cream on the Cairns Lagoon while you enjoy some free live music. There are also free council-run fun activities — from yoga to water aerobics to Zumba classes.
You can also visit the Palm Cove which is a quaint and cute seaside village located 20 km from Cairns. You can laze out in a hammock between two palm trees or stroll along the beach to a place called Alamanda Palm Cove Resort where you can enjoy a massage from a rooftop villa.
Mingle with the Locals

If you wish to mingle with the locals, then the best place is Rusty's Markets where the shopkeepers love to chat with their customers whether or not they manage to sell anything to them. Once you have had a fill of the markets, you can head to Oceanic walk and get a cup of espresso along with a chat with Troy or Jasper who knows all about brewing coffee.
Go Swimming

Although we call them a secret, most guides will tell you that if you want to find a secluded spot to go swimming, then Crystal Cascades and Josephine Falls are the best.
Enjoy Some Nightlife

In the town of Cairns, you will never be short of happy hours. You can start at the Pier Bar for some drinks along with live music. The other good place is Rattle and Rum on the Cairns Esplanade.
There is also the Conservatory which is a small wine bar next to Pullman Cairns International. The other places include Lilo bar, where you can enjoy the Sunday session with local DJs dishing out tunes which you can enjoy at the poolside.
Explore Cairns with Luxury Coaches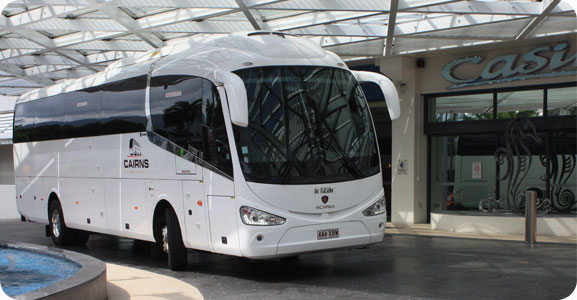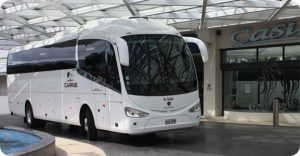 Whether you're a small or large group of vacationing friends, family, or business associates, luxury coaches can take and guide you and your group around the many wonderful sights of Cairns.
The luxury coaches can accommodate up to 50 people, and offer features, such as a bathroom for larger models, to make your journey absolutely wonderful.
If you're a small group preferring a cosy ambience, the luxury minibus would be perfect for you, with its tinted windows, plush seats and close quarters offering a pleasant, comfortable ride throughout your trip.